Date:
Thursday, 10th December, 2020
Company Name:
Pain Slayers Graceville Physio
Company Location:
Graceville, QLD, 4075
Contact Name:
Angela Melit
Contact Email:
admin@painslayerphysio.com
Contact Phone:
0414857970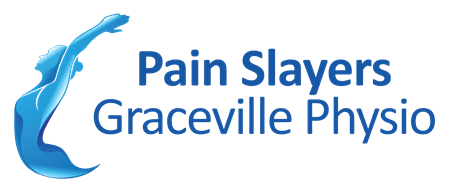 Qualifications / Experience Required:
Diploma of Remedial Massage Therapy
Description:
Graceville Physio is looking for a Remedial Massage Therapist to join our team of Physiotherapists in our busy clinic in Graceville. We are offering an excellent opportunity for both new graduates and experienced therapists to work alongside our team of physios and further grow their skill set with a range of internal and external continuing education opportunities.
The position is flexible with part time and full time hours available.
Graceville Physiotherapy offers a wide variety of services including: musculoskeletal physio, sports Injury treatment and rehab, women's health including antenatal/postnatal care, vertigo - BPPV and jaw/TMJ treatments. We run clinical exercise classes to enhance patient outcomes in these areas also.
Our clinic embraces best practice principles and concentrates on evidence based practice plus investigating the newest and most advanced assessment and treatment techniques available to the profession of physiotherapy.
Our Remedial Massage graduate position offers a great opportunity for you to develop and grow as a health practitioner with excellent additional internal and external training provided and the opportunity to work with our dynamic team.
The successful candidate will possess Diploma of Remedial Massage Therapy and be able to perform various massage styles such as remedial, relaxation, pregnancy and sports massage.
We offer:
Internal Continuing Education:
Weekly team education meetings and mentoring by senior health professionals
External Continuing Education:
Introductory Dry needling course and Rockblade course
Friendly and professional team that will support you in this role
Access to our large clientele base
Fully enclosed treatment room
HICAPS facilities and online booking system
Ongoing training to further develop your techniques and skill set
The successful candidate will possess:
Diploma of Remedial Massage Therapy
Be able to perform various massage styles such as remedial, relaxation, pregnancy, sports
Be able to build a rapport and maintain regular clients
Have membership with a Massage Association and Professional Indemnity insurance
Current First Aid and CPR certificates
If you think you are a perfect fit for our team, please email your CV and cover letter to admin@painslayerphysio.com with the following information:
Number of shifts per week you would like and your availability