Date:
Thursday, 21st January, 2021
Company Name:
Bella Regina Mobile Beauty & Pamper Parties
Company Location:
Nerang, QLD, 4211
Contact Email:
relax@#bellaregina.com.au
Contact Phone:
0406488728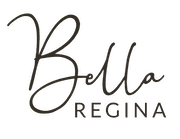 Qualifications / Experience Required:
Certificate 4 in Massage therapy, able to do one massage after the other for 3.45 hours with no break
Description:
Mobile  female Massage Therapist in Byron Bay Thursday the 4th of February 2021
9.30am (10.30am NSW time) to 1.15pm (2.15pm NSW time)
3 x 1 hour of Aromatherapy Massage
1 x 45minutes Aromatherapy Massage
The Massage therapist needs to have her own insurance,  massage table, towels, oil and their own car to get too Byron.
Arrive at venue in Byron at 10.15 to meet me and set up.
Pay $120 with $30 bonus if  clients is very happy and a job well done.
Please email or text Regina if you are interested.
Thank you!