Date:
Monday, 18th July, 2022
Company Name:
Amati Remedial Massage Ashgrove
Company Location:
Ashgove Brisbane, QLD, 4060
Contact Email:
amatibrisbane@gmail.com
Contact Phone:
0478 132 711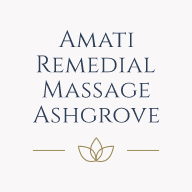 Qualifications / Experience Required:
Certificate 4 or Diploma of Remedial Massage therapist
Description:
Massage Therapists Required - Contract
We are looking for a dynamic practitioner who wants to work in a growing business.
You should have a passion for treating a range of injuries.
You would provide a 30/45/60/90 minute Remedial massage, Deep tissue, Swedish, Pregnancy, lymphatic drainage (we will provide training), Aromatherapy
Monday-Friday $25~$30 hourly
Saturday/ Sunday $35~40 hourly
( depends on experienced)
Total 25hr ~ 35hr / week shift
Superannuation
Provide private room with towels and oils
Must have own ABN
At least 1 year experience
General admin duties
Clinic maintenance
Electric Massage tables
Booking system(timely)
Your skills
Meet and greet clients
Take client history
Perform postural/ other relevant assessments
Take payments with hicaps and re-book clients
We look forward to meeting you!