Date:
Friday, 11th February, 2022
Company Name:
S.O.S. Sense of Self
Company Location:
Collingwood, Melbourne, VIC, 3066
Contact Email:
katy@sos-senseofself.com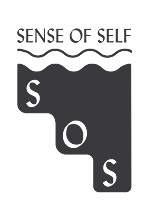 Qualifications / Experience Required:
We welcome Relaxation & Remedial applicants with Cert IV, Diploma of Remedial Massage, or higher.
Description:
We consider applicants to our Massage team at Sense Of Self on an ongoing basis.
The role is suited to someone who is nurturing to the core and who possesses excellent self-organisation, communication, and customer service skills.
We welcome Relaxation & Remedial applicants with Cert IV, Diploma of Remedial Massage, or higher.
As a Relaxation Therapist, you will be required to have Swedish massage as a basis, with optionality for other styles and techniques including deep tissue capabilities

As a Remedial Therapist you will be responsible and required to have a thorough knowledge of the full variety of massage modalities and treatments offered, and able to perform clinical assessments of clients in line with your training.
We are keen to meet people who enjoy working in a fast-paced environment with a dynamic team, and those who have a human-centred approach to massage and guest care.
We value all diversity of bodies and welcome all gender identities and expressions, both in our guests and our team.
Responsibilities: 
To perform every treatment with the utmost guest care from arrival at the spa to departure.

To ensure treatment delivery follows the strict protocols that will be issued by the SOS team and directed by the Spa Owners.

Ensuring that the spa is run in a consistent and professional manner at all times.

Professional presentation and approach to work

Beyond treatments, therapists are expected to uphold a high standard of hygiene, professionalism, communication, and product knowledge.

Willingness to help across all aspects of spa operations, including but not limited to cleaning, back of house operations, laundry, and customer service.
Skills + Availability:
Human-centred care at your core - is driven by achieving things for customers

Excellent, clear, and consistent communicator (clients & colleagues)

Calm under pressure - at SOS we have a very demanding and high-paced customer service environment

Self-led and adaptable

Flexible with your time, including a willingness to work some weekends - we are open 14 hours a day, 6 days a week
What we can offer:
Casual contract (with opportunity for Part-Time)

Ongoing training & professional development

Wellbeing perks and a true commitment to balance

A supportive and dynamic environment

The opportunity to grow with SOS
The application process:
Via the link below, we ask each applicant to answer a set of questions, provide some basic personal information, and their CV

We then go through a blind assessment of the applications, meaning we don't have access to your name, identity, personal details, or CV at that stage, in order to remove bias from the process

Then, based on our panel's review of your responses to the questions, we invite those shortlisted people for an interview
To apply for the role, please complete the following application form here.