Date:
Tuesday, 7th June, 2022
Company Name:
Plus Fitness Millpark FIT654
Company Location:
south morang, VIC, 3752
Contact Name:
Nush De Silva
Contact Email:
millpark@plusfitness.com.au
Contact Phone:
0394044754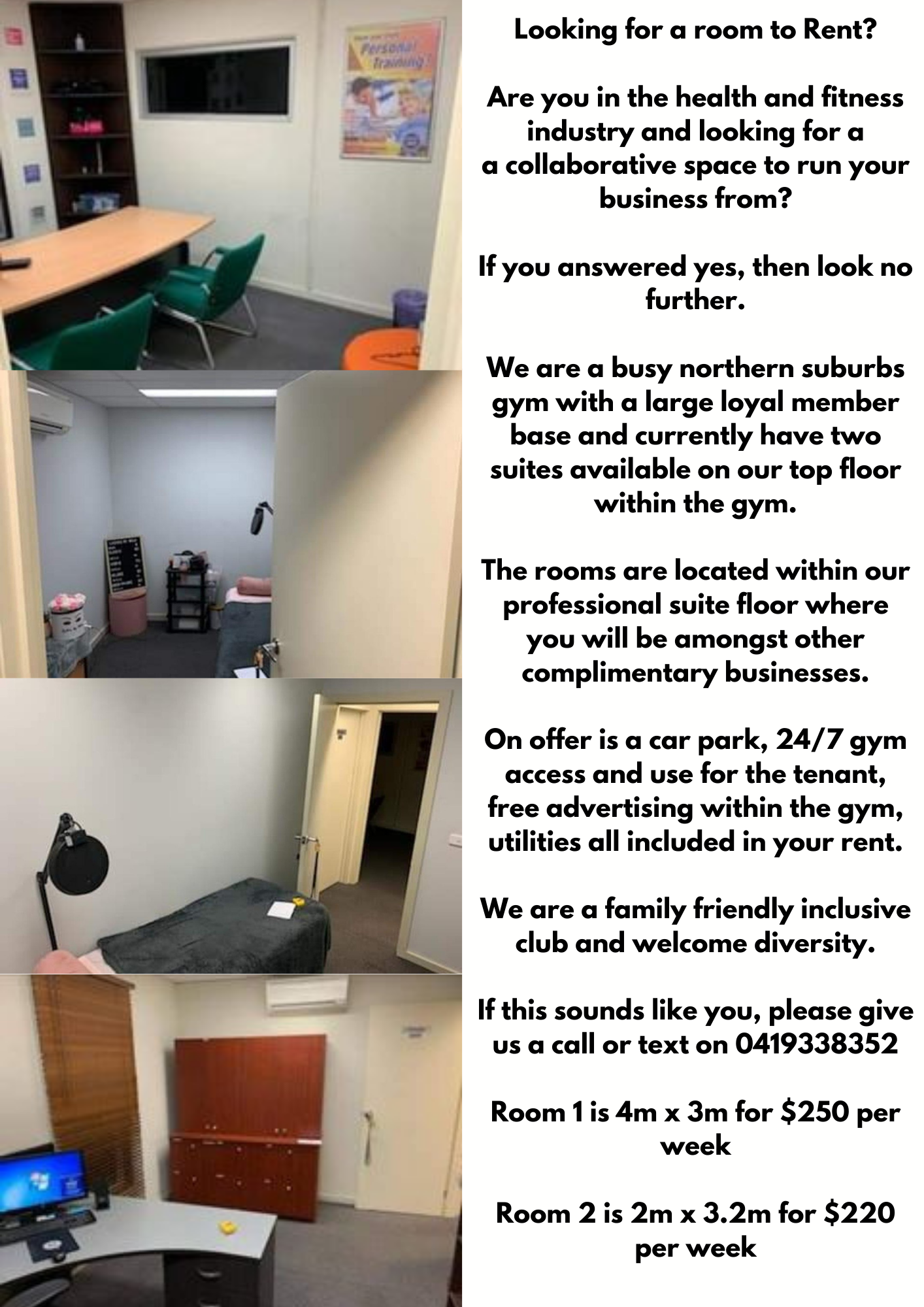 Qualifications / Experience Required:
Relvant
Description:
Are you in the health, fitness & massage industry?, are you looking for a
a collaborative space to run your business from?
If you answered yes, then look no further.
We are a Busy Northern Suburbs Gym with a large loyal member base and currently have two suites available on our top floor within the gym.
The rooms are located within our professional suite floor where you will be amongst other complimentary businesses.
On offer is a car park, 24/7 gym access and use for the tenant, free advertising within the gym, utilities all included in your rent.
We are a family friendly inclusive club and welcome diversity.
If this sounds like you, please give us a call or text on 0419338352
Room 1 is 4m x 3m for $250 per week
Room 2 is 2m x 3.2m for $220 per week