Date:
Wednesday, 9th March, 2022
Company Name:
Activate Health and Fitness
Company Location:
Brisbane CBD, Qld, 4000
Contact Email:
pat@activatehf.com.au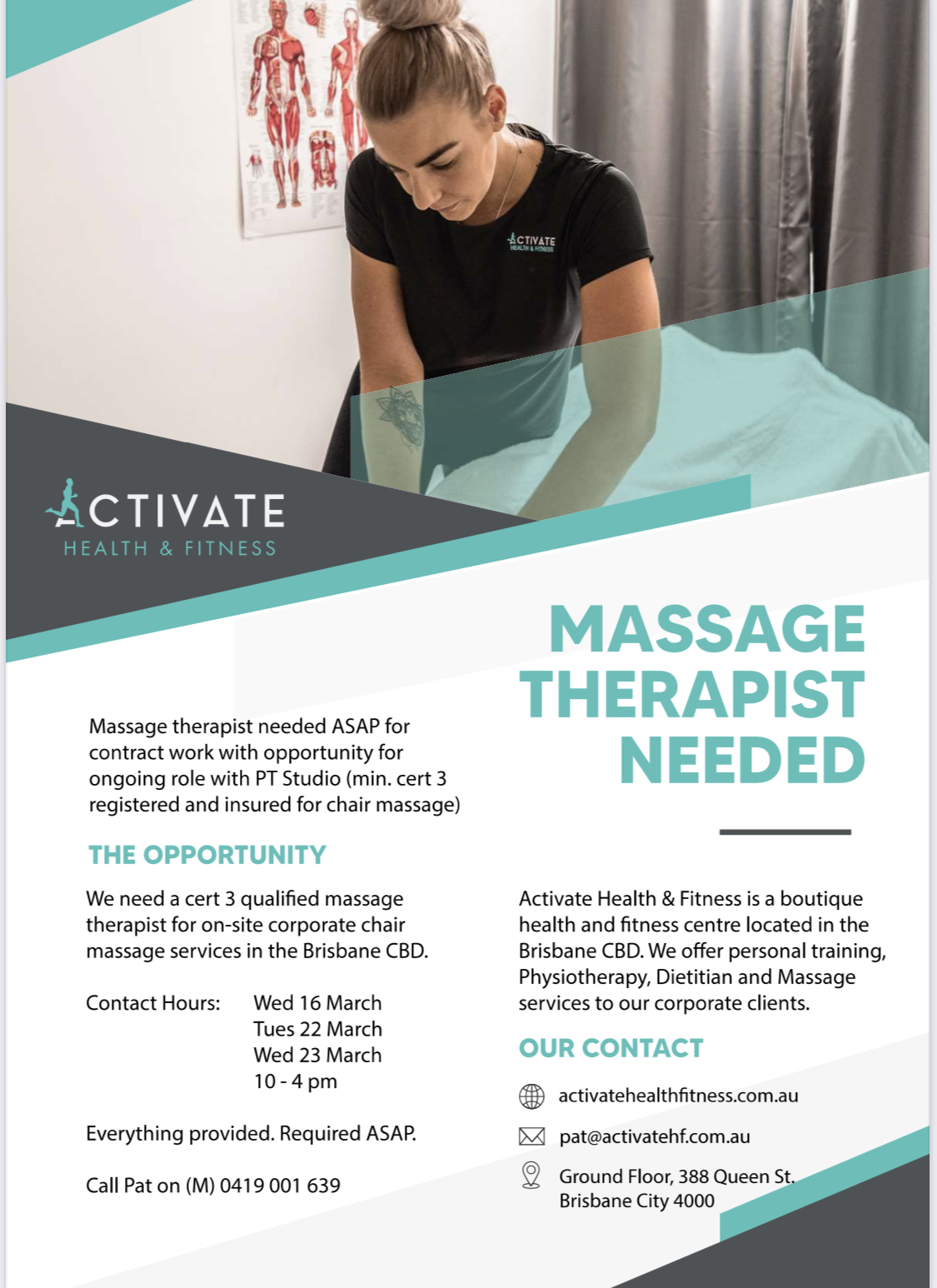 Qualifications / Experience Required:
Min cert 3 for chair massage/remedial massage therapist
Description:
3 x 6 hour chair massage contracts in the next 2 weeks 10am to 4pm plus setup and pack away. $45 and hour. Person required asap.
Along  with the opportunity to Join Activate Health and Fitness as our remedial massage therapist In our Boutique Health and Fitness studio.