Q Academy offers the ultimate flexibility and convenience with their NETQ online massage courses. Now you can study massage therapy from the comfort of your home, with full online support, and earn a Government Accredited qualification that is recognised by major industry associations. For eligible course and students may be able to apply for a VET Student Loan to help them start studying sooner!
While the majority of your training is delivered online, it is a requirement that you attend one of our Primary Clinics (Brisbane, Gold Coast, Sunshine Coast) to complete supervised practical training hours. This is a requirement of the course, in order to earn your qualification. To convenience students outside of South-East Queensland, you may be able to complete some of your training hours through a Virtual or Secondary Clinic (North Sydney & Melbourne). We do our best to make this as convenient as possible, by breaking your clinic training into blocks that can be spread out over the duration of your course, or into one consecutive block, to best suit you and your situation. It is a fantastic opportunity for you to practice the skills learned throughout the course, to ensure you are a confident and job-ready therapist by the time you graduate.
Key Industry & Q Academy Information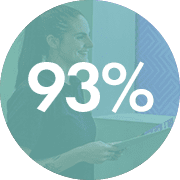 93% Student Satisfaction
In February 2019 the Australian Skills Quality Authority (ASQA) conducted a survey of over 500 of our Q Academy graduates and students and 93% of the respondents indicated that they would recommend studying at Q Academy to their friends and family.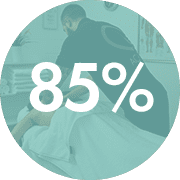 85% Completion Rate
Q Academy 's students graduate at more than double the average graduation rate among all massage schools in the country.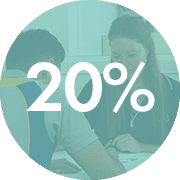 20% Job Growth
Massage therapist jobs are expected to experience very strong growth over the next five years, with an overall growth rate of 20.2% over 2018-2023 to 23,900 workers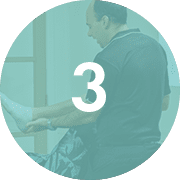 3 Remedial Diplomas
Choose Between our 3 Course Programs; Sports Therapy, Health and Wellness and Advanced Rehab To Start An Exciting Career in Remedial Massage Therapy.
How Studying Online Works
Learning Platform
You will be given access to a digital manual made up of short, informative videos. All lessons are engaging and presented by our experienced course coaches.  It will guide you through both the practical and theoretical material in a logical and easy-to-follow sequence that can be completed anytime.
Learning Support
The online team will be there to support you throughout the full journey. You will be introduced to your course coach via Skype, and this coach will be your tutor throughout the course. You will also be invited to our online community where you can interact with other online students.
Assessments
You will complete the majority of both theoretical and practical assessments online. The theoretical assessments will be completed through our learning platform, Cloud Assess, and practical demonstrations are to be completed in your Skype sessions with your course coach.
Workload
Once enrolled, we will give you a schedule with key milestones. We recommend you allocate 9 hours of study per week to stay on track. It is a self-paced course, so if you are dedicated and proactive, it is possible for you to move through the course content quicker.
Clinical Practice
Once you have completed the online course content, the final step is to complete your practical training hours. This is a necessary step, to show that you have understood all that you have learned. You will be invited to one of our primary clinics (Brisbane, Gold Coast or Sunshine Coast) or secondary clinics (north Sydney or Melbourne), to complete your supervised practical training hours. 60-200 hours of practical training hours is required, depending on your course of study.
Online Massage Courses Available
Frequently Asked Questions (FAQs)
Don't forget to share this via Twitter, Google+, Pinterest and LinkedIn.