Our team will help you learn massage
Our team of course coaches will inspire you to learn, share their knowledge and experiences, and help make complex issues so easy to understand. Our Career Specialists care about you as a person and want to help you succeed in the massage industry.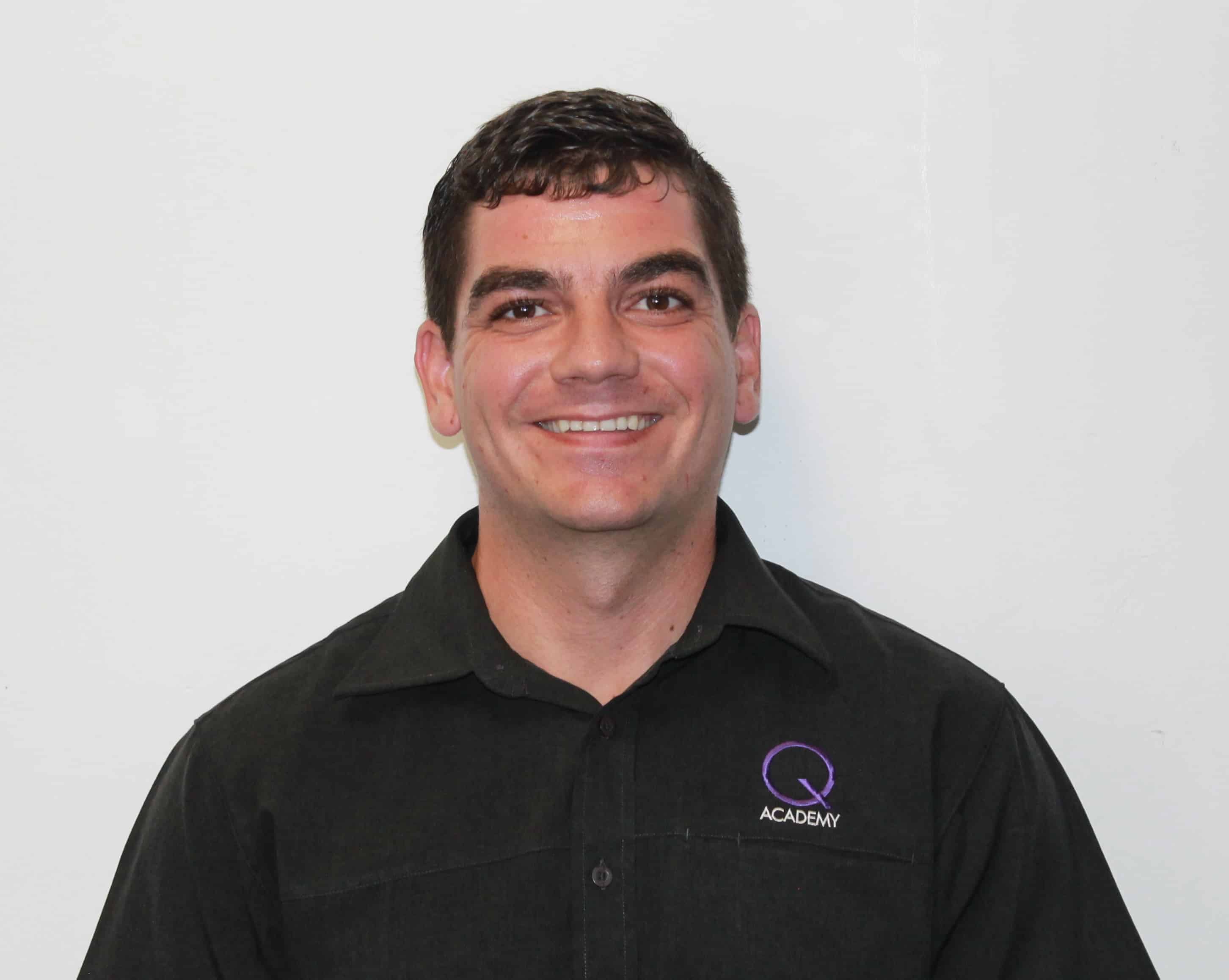 Ferran
Campus Captain
Ferran hails from Spain and is our head of campus here at Q Academy. Qualified and experienced in both Physiotherapy and Myotherapy, he's the guy even the coaches seek for advice. Both friendly and approachable, he is very understanding, offers great support and will always lend a hand with a smile. Last of all, his spicy Spanish accent makes anatomical terminology just that bit more fun!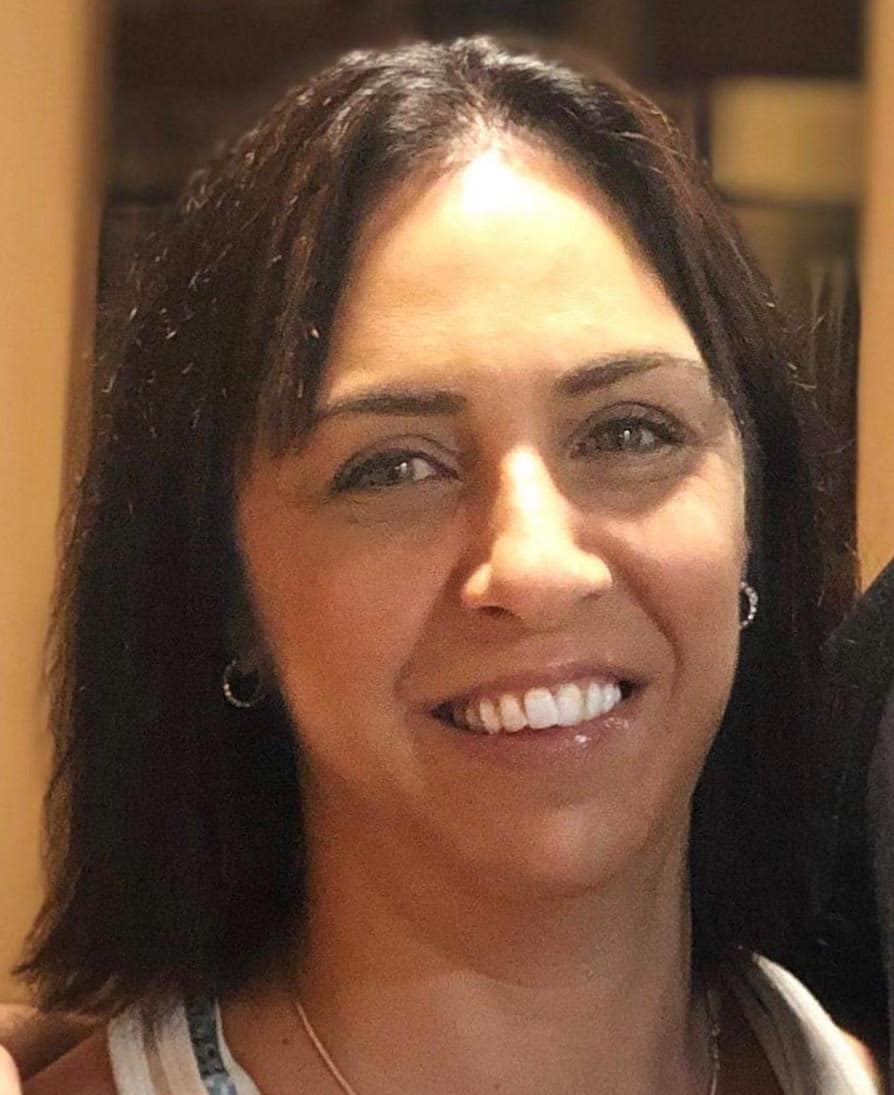 Tracey
Senior Course Coach
Tracey graduated as part of the first graduating class of myotherapists in Queensland.  With past experience as a pharmacist, Tracey has an extensive knowledge of the human body and with her skills as a myotherapist helps her clients move towards pain free lives.
Tracey spends most of her time behind her desk looking after and supporting all the course coaches.  When she does get an opportunity to teach in the classroom her classes are always full of fun and highly insightful for the students. Tracey has earned herself the title of 'Office Queen' and whenever she is in the office there is bound to be laughter there as well.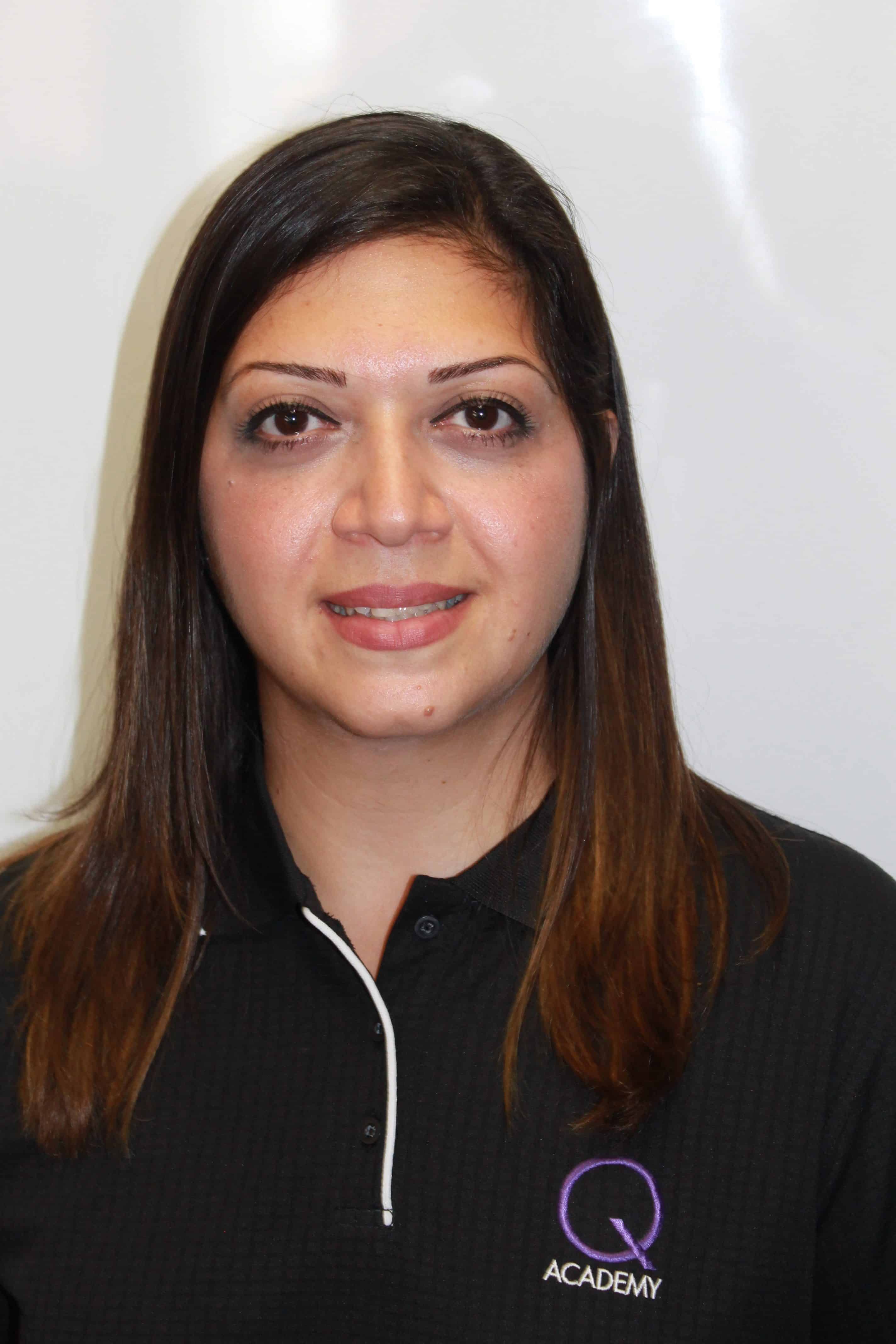 Golnaz
Course Coach
Golnaz is one of Brisbane's most experienced Senior Course Coaches, who with her vast amount of knowledge, ensures that her students are successful both in and out of the classroom. Golnaz studied the Diploma of Remedial Massage and Advanced Diploma of Myotherapy with Q Academy, and has been a valued member of the teaching team since 2015. She also treats in the Q Academy professional clinic. Her straight forward but amusing teaching style keeps her students learning the tools needed to be fantastic therapists, but also entertained and laughing throughout the process. She is proactive and diligent with the help she gives everyone in her classes. A word of advice when it comes to Golnaz?…DON'T BE LATE!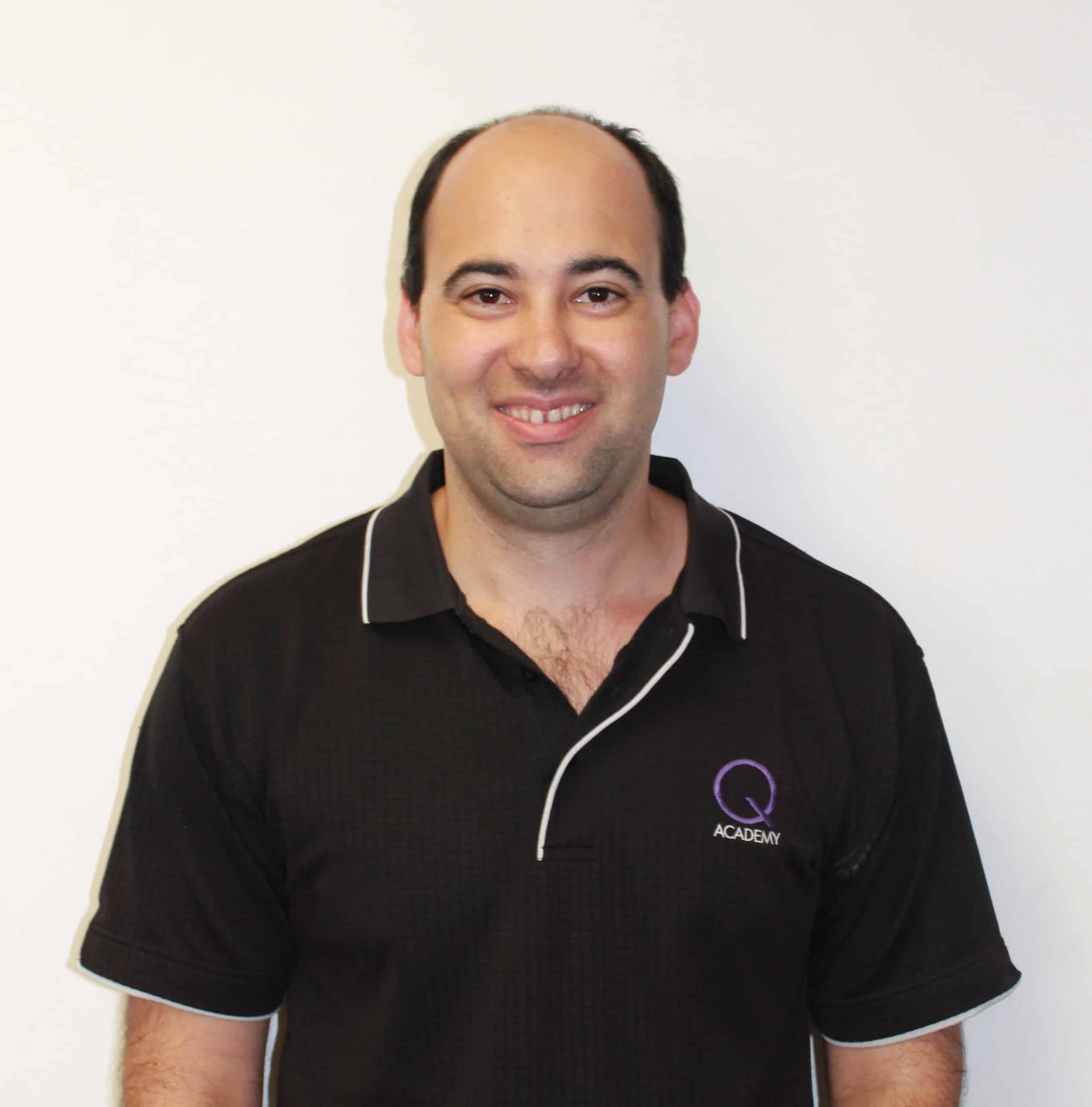 Brett
Course Coach
Having worked alongside multiple sporting teams and athletes, including AFL umpires, and the Queensland Tennis Centre, Brett combines his extensive experience and love of sports with an Advanced Diploma of Myotherapy to deliver insightful classes that are applicable to real world situations. With a special interest in biomechanics and exercise, and a secret stash of hilarious Youtube videos to kick off the day, Brett's classes are engaging and full of good humour. When Brett is not hanging about in the gym teaching Remedial Strength & Conditioning, he is usually out and about enjoying time with his family and teaching his young son how to catch, kick and hit a ball.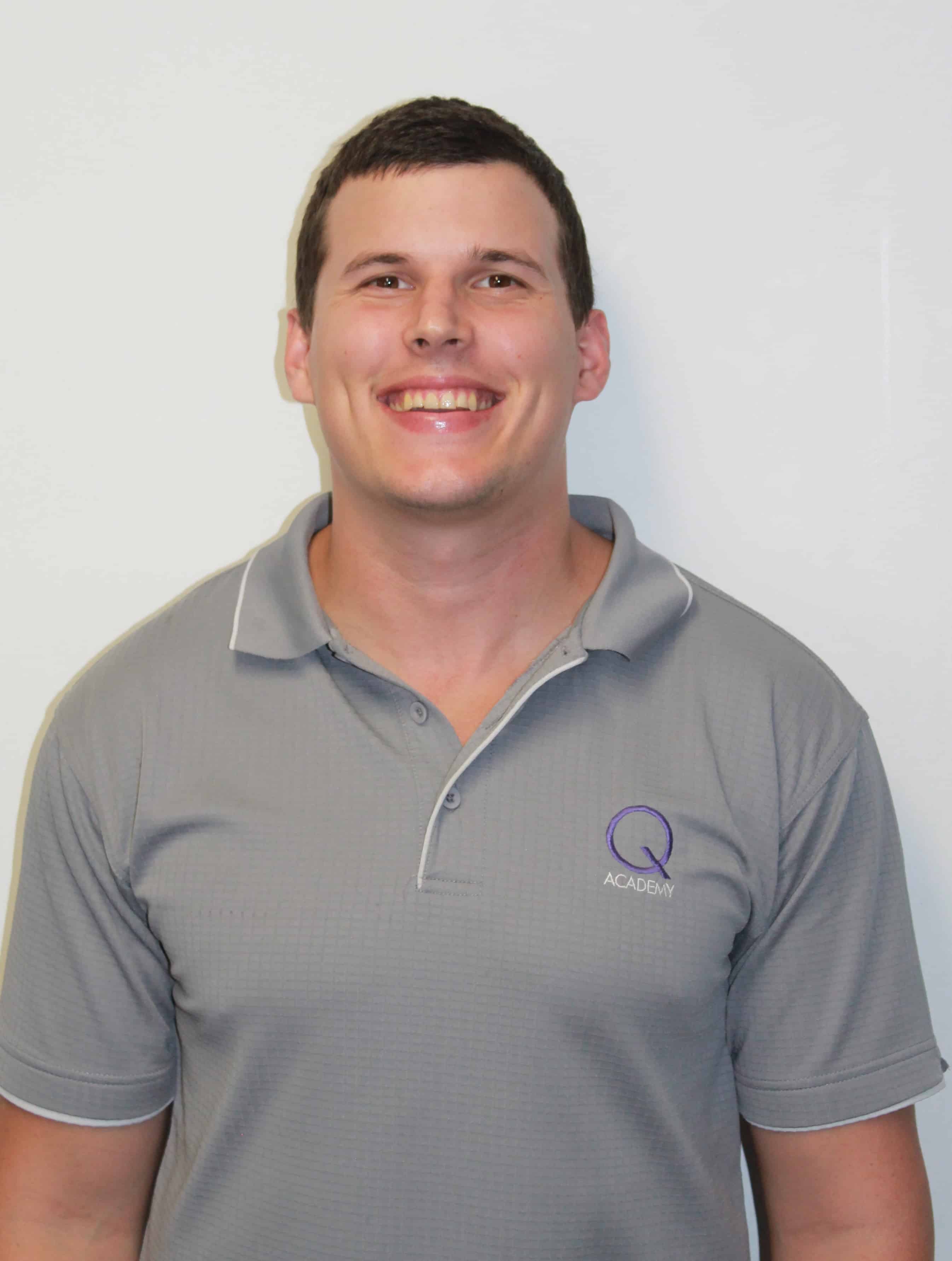 Gordon
Course Coach
Gordon is one of course coaches with an enthusiasm for life, tennis and music festivals. He has a background in personal training and remedial massage and loves sharing his knowledge with the students in the classroom, especially when it comes to exercise programs. He has a relaxed and approachable nature in the classroom and loves to help the students succeed in their studies through continuous support and encouragement. In addition to teaching at Q Academy, Gordon works as a remedial massage therapist at private clinic where he has established a large client base.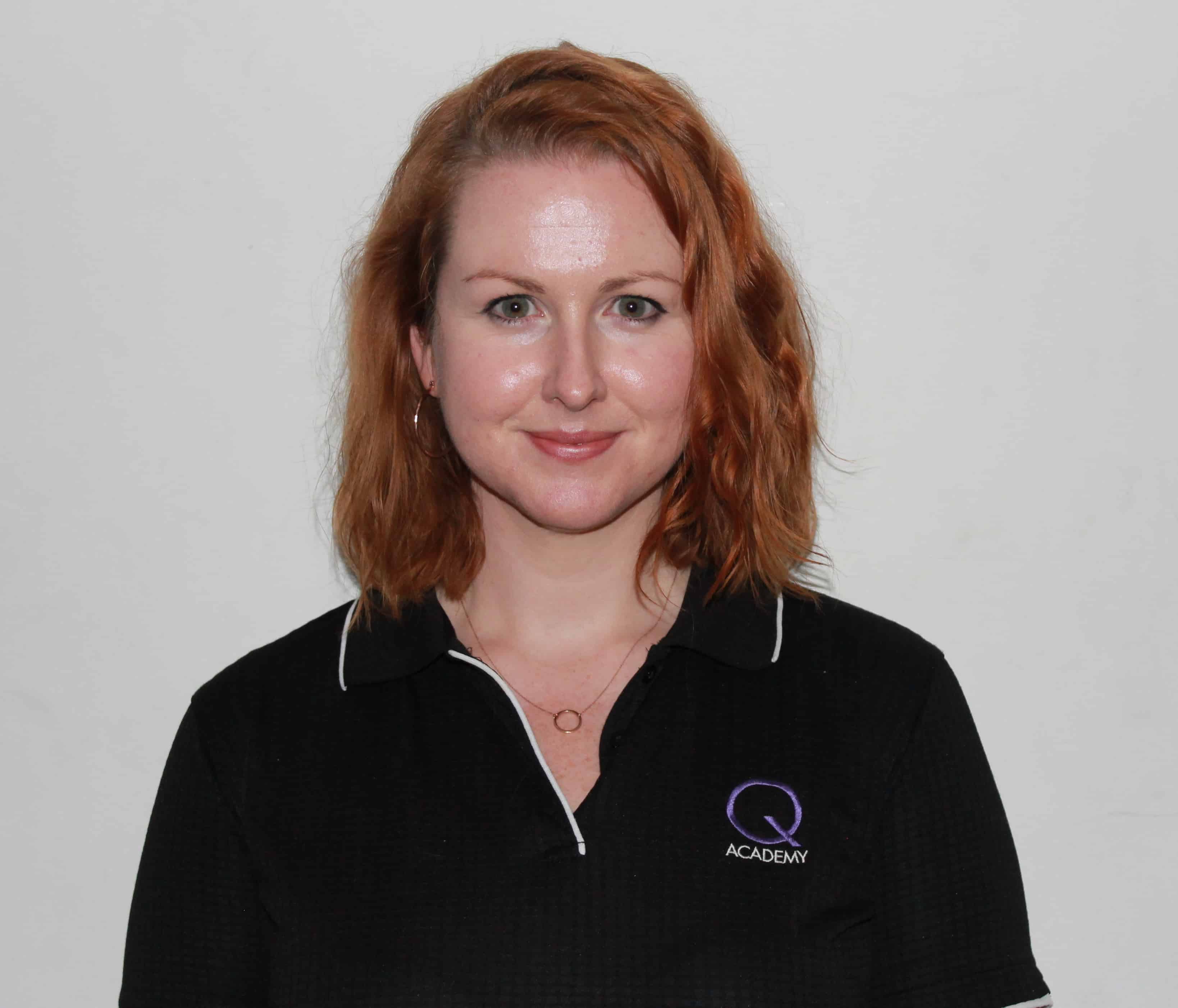 Markeeta
Clinic Manager
As Q Academy's Brisbane Clinic Manager, Keeta is responsible for supervising the Student Clinic and providing clinic training to our Student Therapists, as they complete the practical components of our courses. She aims to create a space within the clinic that is supportive and empowering for students, as they work together in delivering an exceptional client experience with treatments that are professional, therapeutic and restorative.
A past Q Academy graduate, Keeta chose a career in Remedial Massage Therapy, transitioning from 15 years in customer relations and team training, by way of Traditional Thai Massage, Yoga Teaching and Personal Training.  Her interest in the human body and living well continues to evolve through continued education and by staying active. Away from the clinic, Keeta runs a home-based business that offers multiple massage modalities and holistic facials. She also enjoys spending her free time exploring the outdoors and doing a spot of beekeeping.
Sarah
Campus Captain
Upon moving to Australia in 2007, Sarah completed Q Academy's Diploma of Remedial Massage and obtained a Personal training qualification. She then joined the Q Academy team as a course coach in 2008. In 2011 she accepted the challenge of becoming the Gold Coast Campus Captain. This means every day, Sarah gets to share her experiences with others to help them achieve their career goals. She also ensures that every aspect of her campus is running at the highest possible standard. Sarah loves her responsibilities at the college, as well as interacting with the students on a daily basis. Sarah also loves to travel and socialise with friends, and is currently learning the Polish Language in her spare time.
Jeff
Senior Course Coach
Jeff is an outstanding educator and FMS-certified Remedial Therapist and one of the Gold Coast's Senior Course Coaches. A former graduate of Q Academy, Jeff has been passionately working in the health and fitness industry for a decade. In addition to teaching the Cert IV, Diploma and Myotherapy courses, Jeff has his own business treating and training clients from 5am each morning. If that wasn't enough, Jeff is also part-time Manager at a fitness centre in Coolangatta; it's no wonder he's so fit!
As a Personal Trainer and certified Sports Nutritionist, Jeff is passionate about health and helping people reach their goals, whether it is in the classroom, gym or bootcamp. His extra qualifications in Dry Needling and as a Sports Trainer and Kettlebell Instructor puts Jeff head and shoulders above other therapists and trainers. His enthusiasm for learning and teaching manual therapy has helped hundreds of graduates start their new career with the confidence that they've learnt from the best.
Jeff completed the Advanced Diploma of Myotherapy in 2015 which will cement his current position as an excellent manual therapist and educator.
Sandra
Senior Course Coach
Sandra is a graduate of Q Academy and specialises in the teaching of Diploma of Remedial Therapy, Advanced Diploma of Myotherapy and Dry Needling. Sandra also has a Diploma in Beauty Therapy and Business along with qualifications in aromatherapy, Indian head massage and hot stone therapy.
Sandra has experience working in the massage industry for 12 years and has taught at Q Academy since June 2011. She has worked alongside a nationally acclaimed physiotherapist, naturopaths and in the beauty industry both in Australia and the UK but her main love is passing on her knowledge and passion to the next generation of soft tissue therapists.
Tammy
Course Coach & Careers Specialist
Tammy works in a few of our departments here at Q academy. These range from administration, career support and teaching in the classroom. Being able to pass on knowledge and skills to students is a very fulfilling role for Tammy. It is being able to help students gain a better understanding and respect for the human body, and then helping them pass this skill on so students can help their clients, is what Tammy finds most rewarding. You find Tammy teaching the Diploma and Myotherapy skills in the classroom.
Over the years since completing her studies, Tammy has worked in multi-modality clinics and with local sporting teams. She really enjoys being able to help people realise that they can live without pain! In Tammy's spare time she enjoys family time, being outdoors and some personal yoga practice. Tammy looks forward to seeing you on campus!
Rod
Course Coach
Rod has been part of the Q Academy team since 2016. His career in the massage industry has lasted more than a decade including a unique position working with the Chennai Super Kings, a T20 cricket franchise within the Indian Premier League (IPL) which lasted a remarkable seven years. Rod has worked both locally and internationally managed his own private massage clinic. After enjoying that for many years, Rod went on to study osteopathy. Rod believes that his massage and osteopathy background, and his personal interests in music and creative composition gives him valuable skills in the classroom. His knowledge and professional experiences and his ability to adapt his teaching methods to individual students and meet their needs is what makes him a great course coach. He is currently a student of Osteopathic Medicine at Southern Cross University undergoing the Masters component of his degree.
Lisa
Clinic Manager
Lisa originally wanted to be a teacher, and completed her Bachelor of Education in 2001. Soon after that she put her career on hold to start a family. When she moved to Australia in 2002, she absolutely fell in love with the Gold Coast. She finds the body and its capabilities amazing, and is described as a perpetual student, because of her constant enjoyment in learning new things. She loves having the opportunity to share her skills and knowledge with others and is always trying to learning new things. Lisa is a therapist for JRM where she massages elite athletes. As the clinic manager she will push you to be the best therapist that you can be.
Maddy
Career Specialist
Maddy graduated from Q Academy with a Diploma of Remedial Massage and entered the profession with an accomplished understanding of muscle and joint dysfunctions. Practicing at a clinic in Miami, Maddy has established herself a loyal clientele base equipped with a wide variety of techniques. Maddy has been part of the Q Academy team since 2017 as one of their career specialists. She is passionate about this role, supporting prospective and current students on their journey into the massage industry.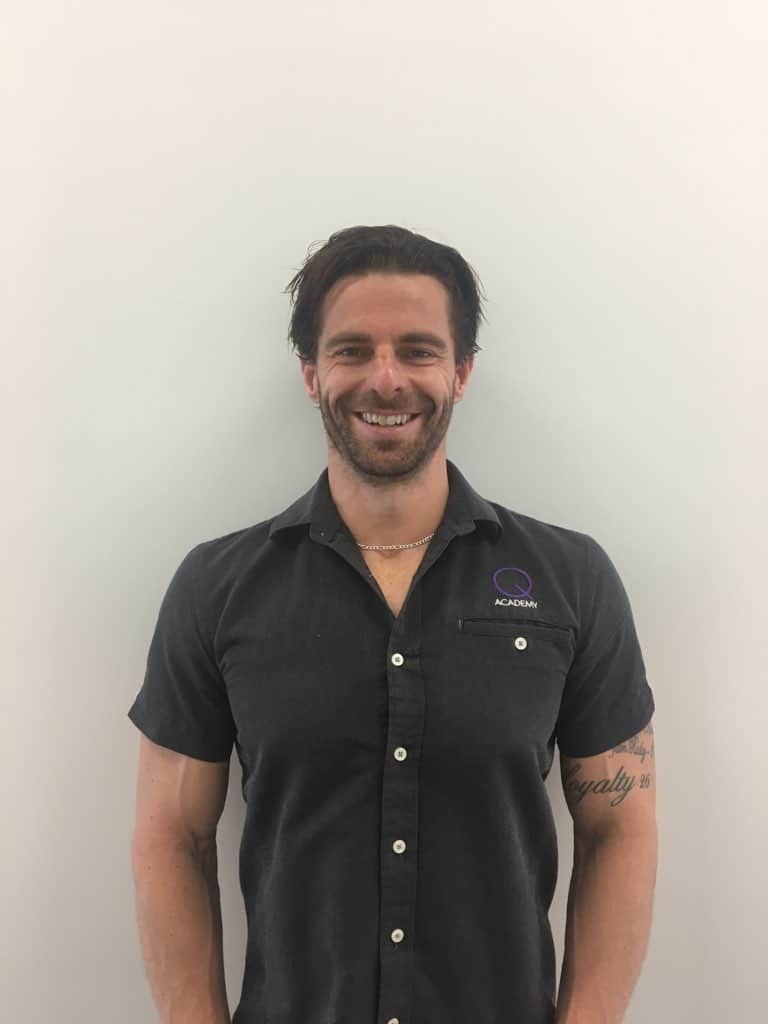 Simon
Senior Course Coach
Simon completed his Diploma in Remedial Massage with the Australian Institute of Massage in Maroochydore in 2008 to complement his own Personal Training business. He has been massaging ever since. He also hold a Bachelor of Sport & Exercise Science and is also a qualified Strength & Conditioning coach. Simon is very passionate about teaching at Q Academy, as he loves educating the amazing students that graduate from the campus.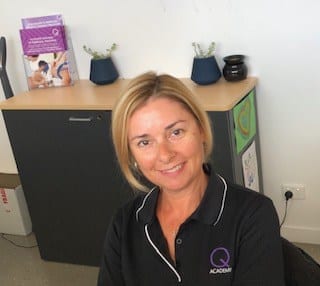 Wendy
Career Specialist
Wendy has enjoyed a long career spanning 25 years working in and around Customer Service and Administration prior to joining Q Academy in 2016. She is incredibly passionate about making Q Academy a great place to learn for the students and always goes above and beyond to ensure they are fully supported during their learning experience. You can always be assured of a friendly greeting and a commitment to improving the learning experience when dealing with Wendy.
Shelby
Course Coach
Shelby completed her Diploma of Remedial Massage in 2013 after wanting to provide massage options to her personal training clients. She wanted to learn more on how to help people experiencing pain to help them get moving again, so went on to complete the Advanced Diploma of Myotherapy in 2016 with Q Academy. Shelby has seen this to be helpful while completing her Honours degree in Occupational Therapy. She loves and is so thankful for the opportunities Q Academy has given her. Q Academys constant support and education has allow her to have fun while teaching, and pass on the knowledge to her students – like her Q teachers gave to her.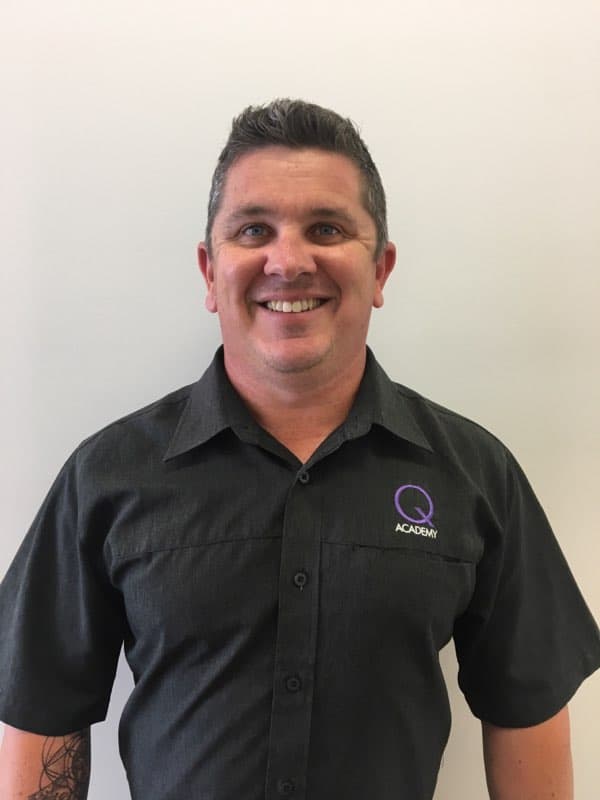 Jason
Clinic Manager
Jason graduated from Q Academy in 2015 and began working in private practice in the Noosa region. Jason specialises in working with athletes & triathletes and local sporting teams such as Queensland touch football, State of Origin and Elite 8 Teams. Jason has also worked with interstate teams in Northern Territory and South Australia. Jason aims for continuous improvement of his own skills and knowledge and takes this philosophy into the student clinic where he supports students to become the best they can be.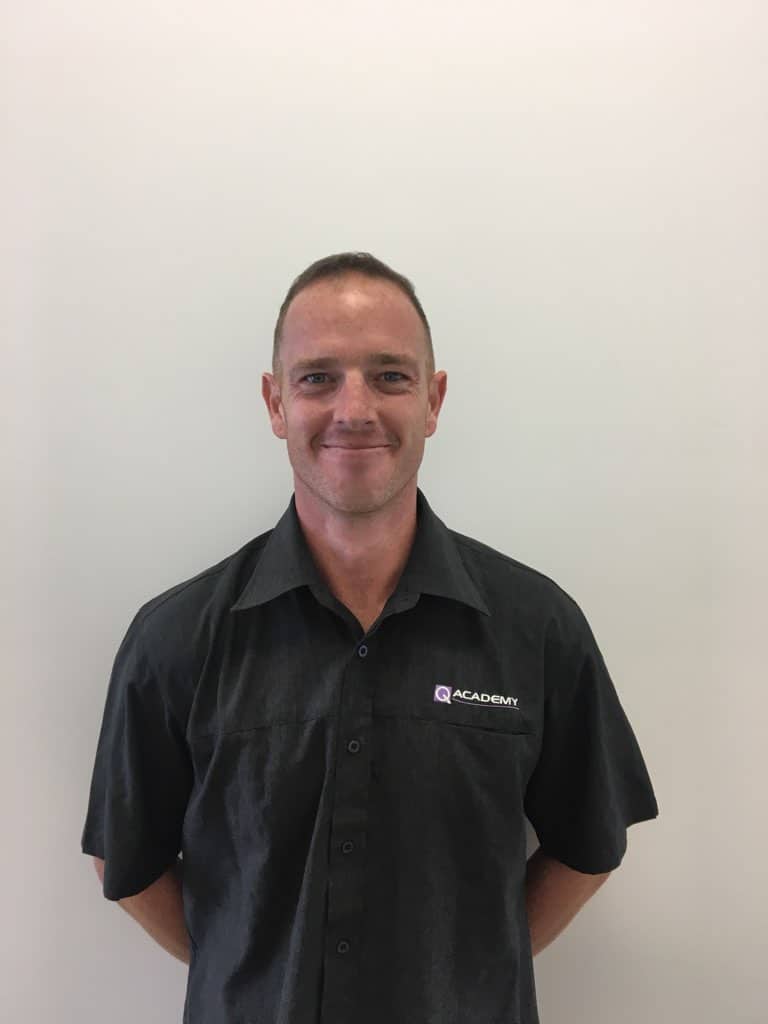 Aden
Course Coach
Aden completed his Diploma of Remedial Massage at Q Academy, and is currently studying the Advanced Diploma of Myotherapy. Since graduating from Q Academy,  Aden set up a successful private practice with a focus on injury rehabilitation and strength & conditioning. His passion for the industry has brought Aden back to further his studies and become a Myotherapist. Aden enjoys helping students reach their full potential and seeing them develop their own unique styles as they learn about the human body.
Jenny
Online Captain
Jenny has been with Q Academy for eleven years, during this time she has fulfilled a wide variety of roles within the organisation including; administration, onsite campus management, teaching and course development.  With a background in Nutrition and Psychology she is passionate about contributing to an innovative and robust healthcare industry.  Jenny is proud of the products NetQ has to offer in particular the dedication of the team and the creativity of solutions on offer to those who choose to study online.  Jenny has a Bachelor of Exercise Physiology (University of Queensland) and a Graduate Diploma in Education (Griffith University).
Kat
Course Coach
Kat is a passionate leader who radiates positive energy. A former graduate of Q Academy, Kat symbolises our motto of "lifelong learning". Since graduating as a Myotherapist, Kat has also become a Personal Trainer (Cert IV & Diploma), FMS practitioner, SFMA clinician and completed two Dry Needling courses. Kat also works as a yoga teacher and is currently based in Thailand. With outstanding knowledge and skills in manual therapy and exercise prescription, Kat has recently transitioned from full-time Senior Course Coach teaching the Cert IV, Diploma and Myotherapy courses, to focusing on being the Online Tutor for all of the Certificate IV and Short Course Net Q students. When she's not inspiring team and students at Net Q, Kat can be found teaching yoga overseas and regularly treating a wide range of clients in her travels.
Julia
Careers Specialist
Julia studied massage at Q Academy after moving up from Melbourne and completed her Diploma of Remedial massage in 2013. She is passionate about assisting people to pursue their dream career and making that a reality.  Julia has been working as a careers adviser at Q Academy since 2012 and became part of the NET Q Online massage team when the new Cert IV online was launched in 2017.  She has worked as a therapist in a multi-modality clinic and runs her own corporate massage business. She is currently embarking on a Bachelor of Social Welfare with Southern Cross University, her massage business supports her doing something she loves along the way. Julia spends her spare time doing Pilates, yoga, giving and receiving massage treatments and beach living.